Meet our staff
At Balerno Pharmacy our skilled and dedicated staff are our greatest asset and are fully trained to assist and advise you on all your healthcare needs.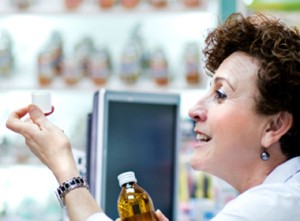 We value our customers' faith in Balerno Pharmacy as leading healthcare providers within this community. From Pharmacists to counter staff, we are all aware of just how privileged we are to be entrusted with private and sometimes sensitive medical information.
You can be assured that you can talk to any member of the Balerno Pharmacy team in total confidence and that they will act in your best interests with sensitivity and discretion at all times.
The relationship between Balerno Pharmacy customers and staff is what our business success has been built on.
Our Pharmacists
Christine Lawrie is the proprietor pharmacist of Balerno Pharmacy and has owned the business since 2000. She has over 30 years pharmacy experience in both hospital and community settings.
Katie Dennis is the pharmacy manager of Balerno Pharmacy and has worked in Balerno Pharmacy since 2013. After qualifying she worked as locum pharmacist, gaining a lot of experience in various pharmacies before settling in to a permanent full-time role in Balerno. Katie is enthusiastic about providing exceptional service and so continually looks at improving the services that we offer.
We have various fantastic locum pharmacists that work in Balerno, allowing the pharmacy to continue to provide a consistent service when Katie and Christine are not around.
Our Dispensary team
Our team of dispensers, work alongside the pharmacists to ensure that your prescriptions are ordered, pieced together and ready for you when you need them. The team also spend time sourcing medications for your prescriptions and arranging alternatives if manufacturing problems arise. Our team also spend time organising and filling weekly dossette boxes for a large number of patients who need assistance in organising their medication.
While mainly working in the dispensary, our team also help on the front counter, providing advice on over the counter medications and helping with other purchases.
Pat has been with us since 2006 and brings a wealth of knowledge having worked in pharmacy for over 20 years.
Michele has been with us since 2014. She began with us as a trainee counter assistant, before changing her role and joining our dispensary team, completing her training in 2016.
Bozena has been with us since early 2016. She completed her counter training in 2016 and will now be splitting her time between the dispensary where she is undergoing training and the counter.
Our Delivery service
Carolyn has been with us since 2013. She delivers medication four days a week to our patients. Having completed her training and gaining first aid qualifications Carolyn can work alongside the duty pharmacist to ensure that patients at home can still receive the same level of pharmaceutical care as those in the pharmacy itself.
Our Counter team
Our team of counter assistants work under the supervision of the duty pharmacist to ensure that you receive exceptional pharmaceutical care and advice. All staff working in the pharmacy undergo full training to enable them to advise on numerous minor ailments. If you would prefer to speak to a pharmacist, you can just ask and there is a private consultation area available for more sensitive concerns.
Louise, Janette and Emily have been with us since 2016. They are all currently undergoing their training as medicine counter assistants and so can provide advice on most minor ailments, referring to the pharmacist if they are unsure of anything.